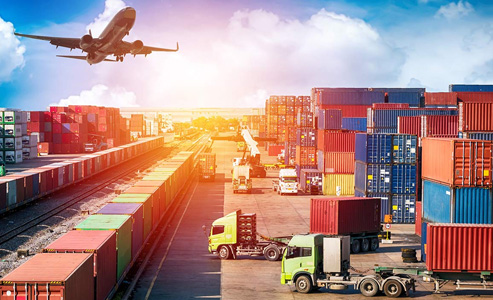 Mountsky owned and managed by professionals, with hands-on experience in Logistics Management for over three decades.

Well established Air and Ocean Freight Forwarder both for General and Project Cargo with overseas service partners throughout the world for providing reliable and smooth on time services.

By virtue of the long experience, we understand the requirement of Indian customers as much as we appreciate the culture of their foreign counterparts. We are a system & process oriented company with total commitment towards the Customers' need for a cost-effective quality solution. This is the result of our belief that quality is the outcome of intelligent effort, and never an accident.
Vision of Mountsky
Our vision is to be a leading logistics service provider globally with the highest ethical standards, that delivers exceptional value for our customers, our employees, and our communities. We want our company's name on the tips whenever anybody talk about the Logistics.
Mission of Mountsky
Our mission is "To provide confident, safe and prompt services as part of complete and cost effective solutions to our client's logistic requirements".

To deliver the best services in International Air / Ocean Freight Forwarding and be acknowledged as expert in the field.